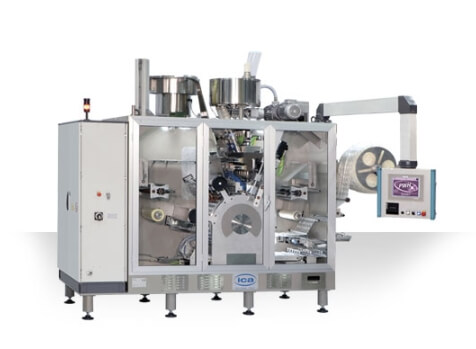 Caratteristiche tecniche
Materiale d'incarto
Water-soluble film of customized shapes.
Confezioni ottenibili

ROUND WATER-SOLUBLE SINGLE-DOSE 
Diameter up to 60 mm 

RECTANGULAR WATER-SOLUBLE SINGLE-DOSE 
Up to 60 x 50 mm fino 60×50 mm

Other  shapes and dimensions can be verified, according to Customer's requests  

Velocità al minuto
Up to 540 single-dose (25 g) per minute.
Depending on feeding system, product and packaging material.
Altre macchine di questa serie: