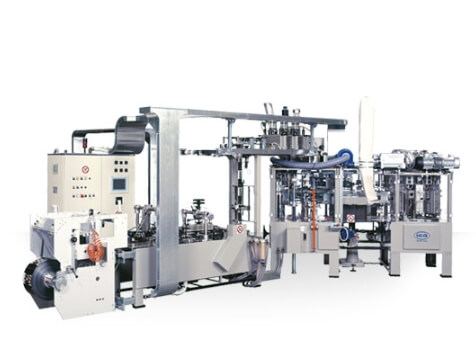 Caratteristiche tecniche
Materiale d'incarto
Thermosealing films (compounds, ALU based or metallized multilayers, paper based, compostable and biodegradable), "easy open".
Materiali termosaldanti (accoppiati, multistrato a base ALU o metallizzati, a base carta, compostabili e biodegradabili), "easy open".
Confezioni ottenibili

GABLE TOP
min 50x30x120h| max 130x80x280h  mm

PAKET 
min 50x30x80h | max 130x80x250h mm

Velocità al minuto
8 stations up to 45 bags/minute.
10 stations up to 55 bags/minute.
Depending on feeding system, product and packaging material.
Altre macchine di questa serie: